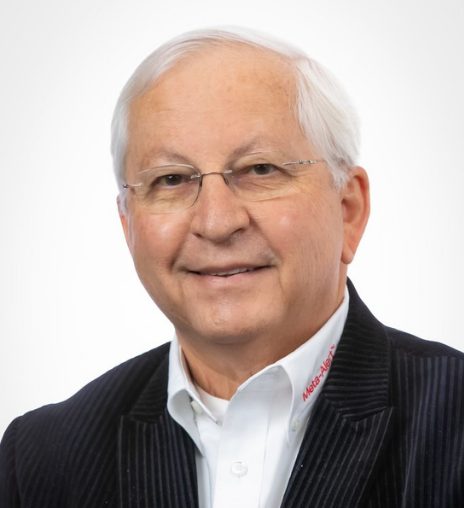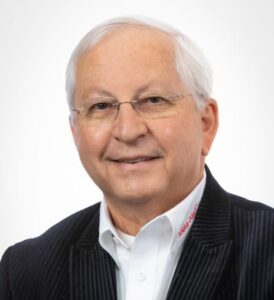 The Grid Needs Better Data
What good are transmission planning reforms if the data we have is incomplete or dated? Why do operators, even with hundreds of sensors, not always have immediate situational awareness of grid events? What help is knowing there's a system fault if you can't tell where it is?  Will investment in transmission and technology be justified if the full capacity of the existing system (under stress) is not understood? Is congestion on the grid inevitable or can it be prevented? How much guesswork are we willing to tolerate? In the age of AI, IT, IoT, and advanced telemetry, are there answers to these questions that a grid operator can take to the bank? EGM thinks the answer is yes.
Everyone is painfully aware of the grid's weaknesses and inadequacies. Today's grid faces harsh and unpredictable weather and other environmental conditions. More than a quarter of U.S. transmission facilities are operating past their useful lives. As we switch from electro-mechanical controls to fully digital operations, cybersecurity and physical threats to service reliability are a greater worry. In addition, industrial electrification, especially of highway vehicles, and threats to the fossil fuel supply chain will increase the demand and the stress on the grid (a system which was designed 50 years ago to meet different demands for service in a less dynamic and diverse physical and economic environment). Public policy and climate science are exerting pressure on the industry to open access to location-constrained renewables. Extreme weather is exacting a higher toll on the economy and human lives. And if all that wasn't enough, the cost of congestion, outages, and system maintenance continue to rise. 
These challenges and uncertainties, however, can be managed. At EGM, we believe that knowledge can be power… if that knowledge is good and timely data.
Our Electrical Grid Monitoring (EGM) innovative Meta-Alert™ Solution is a powerful analytics engine that is based on the collection of precise Transmission and Distribution (T&D) grid data. EGM is deploying its system and testing it here and abroad.  Meta-Alert allows utilities, RTOs, balancing authorities, and other entities to effectively manage grid performance based on accurate, continuous, and real-time flow of critical information.  EGM's solution provides more accurate time-synchronized grid data across all voltage levels of T&D than any other currently available system resulting in a much quicker and effective ROI. EGM's solution is easy to install and operate and can be used to solve existing problems and make data-driven decisions for U.S. grid operators. The Meta-Alert Solution ensures that decisions to expand, upgrade, or modernize a T&D grid can be based on accurate, real-time information supplied dynamically for the existing grids instead of less effective engineering decisions based on static, historic, or seasonally adjusted data collected as in the past. The availability of accurate and continuously supplied data (electrical, physical, environmental) helps utilities and regulatory authorities to reach economically and technically sound decisions regarding the evolution of the grid. 
Meta-Alert outperforms existing grid monitoring solutions, both software and hardware, because it addresses more T&D grid challenges and was conceived for today's and tomorrow's grid problems. EGM's Meta-Alert system not only generates data about the above-mentioned grid challenges, it also provides fast and effective solutions. Existing systems collect grid information mainly from substation-centric SCADA systems while Meta-Alert collects data from a multitude of points outside the substation closer to the source of the issue. Meta-Alert uses both a higher level of measurement precision and a much higher rate of sampling.
The basis of the effectiveness of EGM's Meta-Alert Solution is its real-time, high-speed collection of "insightful" electrical, physical, and environmental data from multiple points across the T&D system. EGM's sensors are installed on critical segments of low, medium, and high voltage lines, both overhead and underground. Data collection units (Communication Gateways) are continuously transporting the data securely over the utility's existing communication backhaul network to the data center (or Cloud) where EGM analytics process the data and display the results on easily customized dashboards. The system measures over 60 performance parameters, which are then communicated in real-time for processing and analysis – in seconds, not hours or days!
WHAT MAKES META-ALERT SUPERIOR?
ACCURACY AND PRECISION. Precision collection points that gather accurate grid information are time synchronized to GPS, e.g., Accurate Fault Location Detection (AFLD) significantly reduce the outage time through prompt and accurate fault location (150 feet accuracy), reduce SAIDI (30%), minimize financial losses from outages.
SPEED AND INSIGHT. Dynamic Line Ratings (DLR) provides accurate and continuous information about power line loading, improvement of the static measurements performed by the utility on powerlines by up to 50 percent, allowing a higher level of current/power transferred at any time, and reduce the need for installation of additional power lines.
SIXTY PERFORMANCE MEASURES. Voltage, current, frequency, power factor, phase angle, harmonics, cable tension and sags, environmental data, and more, e.g., EGM's solution can improve the performance and accuracy of exiting operational systems.
SITUATIONAL AWARENESS IN REAL-TIME. Real-time data analysis puts you in charge! Comprehensive understanding of system performance using data from EGM's advanced sensors and rapid data processing provides an understanding of what is, and often what will be, happening on the system.
FOUNDATIONAL INFORMATION FOR FORECASTING, PLANNING, AND INTERCONNECTION. Starting with AAR and DLR leading to projections/forecasts.
SECURITY. High levels of cyber awareness and secure communications.
CONTROLLING COSTS. By preventing congestion and identifying the location of faults, reducing outage time, and allowing for effective fault management.
MANAGING NEW RESOURCES. Improved renewable power plant connection to the grid. EGM's current and voltage waveform analysis (THD up to 63rd harmonics) at the connection point helps identify the need for filtering at sunset/sundown times and EGM's DLR helps establish the capacity of the line at any time, significantly reducing gridlock by 30 percent to 50 percent.
EASE OF INSTALLATION. An easy-to-install and maintain solution, which can also operate as a stand-alone T&D grid monitoring system or be integrated with existing grid management systems, such as TMS, EMS, SCADA, and ADMS, enhance management capabilities.
OPTIONALITY. EGM offers unique solutions for generation units with phasor management unit (PMU) and microgrid features.
LET'S DISCUSS OUR SOLUTION FOR YOUR BENEFITS