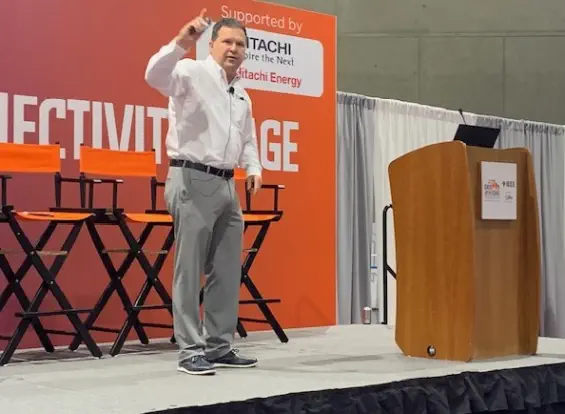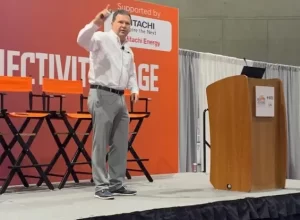 LOS ANGELES, California – April 13, 2023– Electrical Grid Monitoring™ (EGM) Inc. (http://www.egm.net) announced that Vice President of Product Development, John Eason, will present on the Innovation Stage at 12:30 PM today at the inaugural IEEE Grid Edge Conference in San Diego. On  Wednesday, April 12 at 4:30 PM, Mr. Eason spoke on how electric utilities can leverage remote sensor data, advanced analytics, and location data to increase grid performance and reliability (on the Grid Connectivity Stage).
"For a decade, the state of the industry has been smart devices acting as discrete measuring points detecting or indicating that an issue exists somewhere on the grid," said Eason. "Technology now exists to allow thousands of sensors to act in harmony where precision measurements are made and slight variations from the steady state of the circuit are captured and analyzed in aggregate, giving the utility valuable information related to the type of problem and, more importantly, precisely where the problem is originating. This is exceedingly important as more of the grid is built underground."
Eason noted, "This location-based approach to grid reliability will enable utilities to significantly reduce physical patrolling, lower O&M expenditures, deliver better customer service, and achieve this with significantly less field equipment than previous detection-only solutions."
Dr. Alex Levran, EGM's Chief Executive Officer, said, "The EGM monitoring solution improves the reliability of the grid. It provides early indications for grid failures, reduces the frequency and duration of power-failures, and prepares the grid for future integration of large-scale renewable power plants."
About EGM
Electrical Grid Monitoring™ (EGM) Inc. is the leading technology company with innovative
Transmission & Distribution (T&D) grid management solutions that include sensing,
communication, and analytics components. Meta-Alert™ the EGM Monitoring System, delivers
useful information to manage both overhead and underground utility grids. EGM Inc. is
headquartered in Los Angeles, California, United States. For more information, please visit
(https://egm.net/) or www.egm.net.