On the first week of June, 2019 Mr. James Lavin, EGM Board Member, attended the New England Conference Public Utility Commissioners Shark Tank (NECPUC). The NECPUC brought together regulators, utility companies, and various interest groups to a three-day conference in which topics such as water, telecommunications and electric utilities were discussed.
On June 4th Mr. Lavin gave a presentation on behalf of EGM, as one of the only six companies selected out of approximately forty who applied. The presentation included speaking for ten minutes before hundreds of people in the audience and answering rigorous questions from a six-judge panel.
The panel of judges included Commissioner from Vermont PUC, Chairman of Mass Department of Public Utilities, a legal counsel, Director of Grid Modernization at Eversource and a Senior Director of Innovation and Industry Support at Mass Clean Energy  Center.
Speaking before a la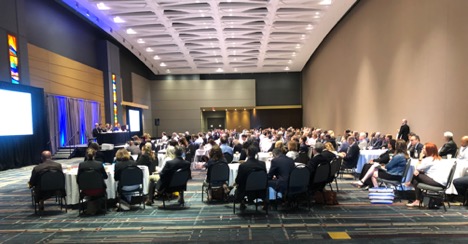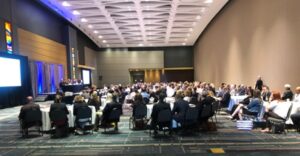 rge number of regulators in the audience, Mr. Lavin highlighted the importance of smart grid considerations. The relatively low costs of the Meta-AlertTM System make it even more attractive from the regulators' point of view. In response to questions asked from the Panel and the audience Mr. Lavin presented the benefits of the system and the greater advantages of using it.
Engaging in the electric grid obligates taking into account the interests and concerns of many stakeholders. Those range from the private consumer, to the electric company which produces the electricity, through state entities and regulators.
Maintaining a comprehensive balance between them and maximizing the individual benefits each of them can derive from operating the Meta-AlertTM System is another advantage of EGM's technology.